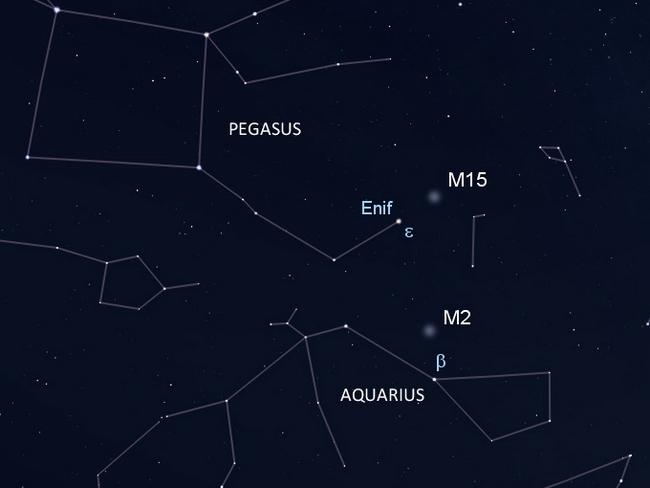 Evenings over the weekend are moonfree and ideal for taking in some deep-sky sights. How about a couple of globular clusters? Although these massive conglomerations of stars are most numerous in the summer sky, a few outliers are in prime position early on autumn evenings. Two of the finest are M15 in Pegasus and M2, nearby in Aquarius.
The two globulars have a great deal in common; not least is that both objects can be spotted in binoculars with a little care. But when you try to find them you'll notice one big difference. M15 is easy to locate just west of the 2.4-magnitude star Enif (ε Pegasi). M2, by comparison, sits in a celestial no-man's-land roughly one finderscope field north of 2.9-magnitude Beta (β) Aquarii.
In a telescope, each cluster appears nicely symmetrical with a bright, highly concentrated core surrounded by a fringe of faint stellar haze. Both are listed at magnitude 6.2 and span roughly 12 arc minutes, which is why they appear so similar. But these globulars are not identical. Look carefully and try to characterize their differences. Making detailed comparisons does wonders for improving your observing skills.